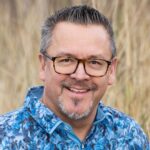 Workshop: 1 Light, 2 Lights, 3 Lights with Greg Schurman
October 22, 2023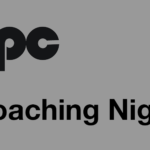 Coaching Night – November 15
November 2, 2023
In-House Digital Competion
Wednesday, November 29 Video now available for members
We are excited to announce that our annual In-house Digital Competition took place on Wednesday November 29th, 2023. Open to all members of Delta Photo Club, it is a great opportunity to showcase your skills and creativity, gain valuable feedback, and grow as a photographer. (To join the club visit the member sign-up form.)
Themes
This year's in-house competition will be opened to the following three themes: Nature/Wildlife, Still Life, and Travel.
Nature/Wildlife
Image of living animals and plants in their natural or adoptive environment. Subjects such as amphibians, insects, marine-life, reptiles, birds, wild animals, plants, trees, fungi, algae, etc. No domestic animals, birds, or cultivated plants. 'Hand-of-man' elements are permitted such as fences, buildings, roads, etc…
Still Life
Image that focuses on inanimate objects or subject matters. Objects can be manmade (such as vases, books, jewelry, toys, consumer products, etc.) and natural (food, flowers, plants, rocks, etc.). Examples of still life photography include, but by no means exhaustive: tabletop / product / food / found object / conceptual / minimalist / abstract still life photography, etc.
Travel
Image that captures the essence of your adventure and experiences while traveling. Subjects include, but not limited to, landscape, streetscape, architecture, landmarks, tourist attractions, people, history, traditions, cultures, food, nature, and the story of the place.
Judging
We are very happy to announce that Kayla Stevenson will be judging our competition. Kayla is a Fellow of the Canadian Association of the Photographic Arts, Director of Membership at CAPA from 2017 to present, and is a member of and webmaster for the Langley Camera Club. She also served as one of the judges at the North Shore Photographic Challenge 2023.
Eligibility and Editing Criteria
Artificial Intelligence (AI) generated image is not deemed as photographic image and is not eligible
Image must not be previously entered in DPC In-house Competition
All in-camera, on-camera and post-processing techniques are permitted
All components of the final image must have been taken by the image maker.
Image Specifications
Image Dimensions: max horizontal size: 1920 pixels; max vertical size: 1080 pixels
Use sRGB colour space for your images
Save as high resolution jpeg files
Theme letters: A = Nature/Wildlife; B = Still Life; C = Travel
Name your image file: ThemeLetter-FirstNameLastName–#–ImageTitle.jpg, e.g. C-SonjaAdams–2–HarvestingFestival.jpg
Image Submission
Each member can submit up to a total of three (3) images. You must designate the theme letter for each image using the file naming convention above. You can enter more than one image into a single theme.
Please verify that your image files meet the above criteria BEFORE submitting. Email your image(s) to digitalcompetitions@deltaphotoclub.com no later than 12:00PM (noon) on Saturday November 25. You will receive a confirmation from the Digital Competition team within 24 hours.
Key Dates
Coaching Night: Wednesday, November 15 at 7:30PM
Entry deadline: Saturday November 25 at 12:00PM (noon)
Date of competition: Wednesday November 29 at 7:30PM
Val Hider and Stefan Malloch have graciously agreed to co-host Coaching Night on Wednesday, November 15 at 7:30PM. This is a wonderful opportunity to get some feedback on your images in preparation for the In-house Competition. Details and the Zoom link to follow.
Questions? Don't hesitate to reach out to the team at digitalcompetitions@deltaphotoclub.com.
We look forward to many stunning entries!
Vinh, David E. and Stefan
Digital Competition Team