Join us on Wednesday evening for a variety of skill development sessions where you can learn some new skills to help with your photography.
In the first session Shawn Gold will demonstrate his Image Distillation technique. He describes this technique as "Using image processing tools, such as Photoshop Elements and Topaz, to expose the essential image buried within the pixels." David Francis calls the result the "porcelain look" and many members have long expressed interest as they have found Shawn's images to be very unique. The images we've seen of Shawn's technique have a striking beauty.
In the 2nd half of the evening Holly Egan will share a number of ways to use the Type Tool in Photoshop. Members will first be shown how to use their own signature or a font style to create a brush that can be used to sign images as a watermark and to indicate copyright. This is a fairly simple method to watermark your images in a variety of ways.
Should you wish to follow along while watching the video please sign your name in black ink on a white sheet of paper, then take a picture of it with your phone, send the photo to your email, save it on your computer and then open it in Photoshop. You'll be shown how to add a copyright symbol, create a brush and sign an image. An example of an applied signature using the brush tool is shown below:
Next demonstration will show members how to place an image into the shape of text using a clipping mask. An example of this method is shown below: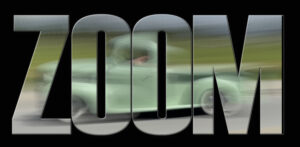 Using a clipping mask allows for flexibility in what you can do with both the text and images. If time permits, another method will be shown. An example of this method is shown below: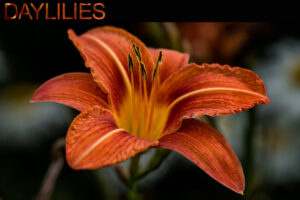 If you'd like to follow along using the Text Tool with a clipping mask, please have one or more colourful images open in Photoshop that you'd like to use for practice.
There will also be time for questions after each session. We're looking forward to sharing some wonderful new ideas with you all.
Please find the Zoom meeting details in an e-mail with subject, "DPC Skills Development Night, October 26."