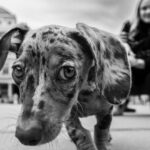 Street Photography Critique
September 17, 2023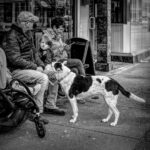 Francois' Street Photo Awards
September 27, 2023
Photo Basics – with Jean-Francois Cleroux
Wednesday, September 27 Video now available for members
Photography Basics
Learning photography, especially on your own, can be a daunting task. There is so much to learn. There is conflicting and confusing information on the internet. Where does one start? What skills and equipment do you need to get started?
To answer these questions, Delta Photo Club presented award winning photographer and instructor Francois Cleroux on Wednesday, September 27, 2023.
Photography Basics – Beginning Your Photographic Journey will introduce you to the basics and help guide you on your journey. Francois will lay out what you need to know so you can start creating amazing images. A list of Basic Photography Skills You Should Master will be made available to club members.
The class will be followed by a Q&A session.
Jean-Francois Cleroux has been doing photography since eighth grade. His images have been published in magazines in Europe, India, and North America; and on the cover of Popular Photography Magazine and Photo Magazine. He has exhibited works in Canada, the USA and India and has taught in Europe and the USA including NYC and Paris.
Francois loves creating images from very simple minimalist works to very large complex installations. He teaches classes and workshops, and judges at most clubs throughout the Lower Mainland.
Video now available for Members Only.