Print Night October 18, 2023
October 11, 2023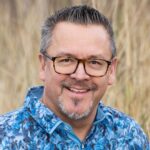 Workshop: 1 Light, 2 Lights, 3 Lights with Greg Schurman
October 22, 2023
Skills Night October 25, 2023
Wednesday, October 25 Video now available for members
Delta Photo Club is pleased to announce that the first of two Skills Nights this season took place Wednesday, October 25th. Each of the Skills Nights sessions will feature the work of DPC members from vision to final product.
In this first session three respected members of the Delta Photo Club Community take you on a guided tour of how they envisioned a photograph, how they executed that vision with their cameras and the setting, and how they used their post processing skills to bring the envisioned image or images to fruition.
This session will be hosted by George Pierce. Not only will George host the session, but he will present you with an outstanding still life image. He will share how he staged the image and the work he did in camera and in post to meet his vision for the photo. Val Hider, Garnet Grosjean, and Francois Cleroux will take you on similar journeys with some of their outstanding works. (Francois was unable to attend – hopefully we'll get him for a future date.)
Skills Night does not bring you outside expertise, rather it uses the expertise we already have within the Delta Photo Club to enhance our skills, creativity, and learning as we become better photographers.
Please join your fellow photographers for the first Skills Night of the year. Make notes, ask questions, and learn from several outstanding photographers in the Delta Photo Club.
Many thanks ahead of time to George, Val, Garnet, and Francois.
Best Regards,
David Friederich, Skills Night Coordinator
To become a member of the Delta Photo Club fill out the membership form: https://deltaphotoclub.com/member-sign-up-form
Contact the Skills Night Committee with any questions at: skillsnight@deltaphotoclub.com