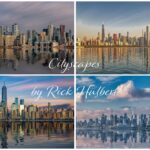 Workshop: The Series Project with Rick Hulbert
September 7, 2023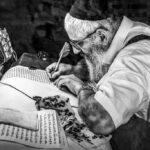 Photo Basics – with Jean-Francois Cleroux
September 22, 2023
Street Photography Critique
Members: watch an educational critique session on Street Photography images by long-time DPC member Francois Cleroux recorded September 20, 2023. Find the link on your Members Only page.
Francois will be going over images that were taken during the Street Photography Workshop outings in May of last year. Francois will critique images submitted by participants and will offer insights to the world of Street Photography. The sessions will be followed up by a Q&A session.
For those of you that could not attend last year's workshop or may now be intrigued by it, please note that this workshop will be offered again to DPC Members again this 2023/24 season.
International award-winning photographer and instructor Jean-Francois Cleroux has been doing photography since eighth grade. His images have been published in magazines in Europe, India, and North America; and on the cover of Popular Photography Magazine and Photo Magazine. He has exhibited works in Canada, the USA and India and has taught in Europe and the USA including NYC and Paris. Francois loves creating images from very simple minimalist works to very large complex installations.
In recent years Jean-Francois has pursued his passion for Street Photography. He established www.StreetsIHaveWalked.com to promote street photography in the Vancouver area and offers a free self-paced street photography class. Some of his Street Photography images can be found on Instagram on @streetsihavewalked. He teaches classes and workshops and judges at most clubs and other venues throughout the Lower Mainland.