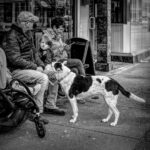 Francois' Street Photo Awards
September 27, 2023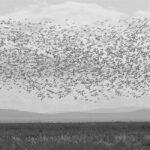 Photo Night Wednesday Oct 11, 2023
October 7, 2023
Workshop: The Business of Photography with Aura McKay
Wednesday, October 4 Video now available for members
Delta Photo Club was pleased to present Vancouver photographer and business coach Aura McKay's "The Business of Photography" on Wednesday, October 4, 2023.
You've probably heard it before … "your photos are so good, you should do this as a career." Or maybe you are already dabbling in selling a few prints here and there or have gotten paid to create a portrait or headshot. YAY!!!
It can be a heady feeling … getting paid to do something you love.
And, being a creative freelancer or professional artist can be a really challenging journey.
Aura McKay shares with you some of the key elements for being successful in the business of photography including:
– 3 core beliefs you need to be successful at anything
– 5 questions to answer before you start marketing
Aura's presentations are interactive and engaging. Come with a pen and paper and all your business questions.
Aura McKay is the founder of Business of Creativity, an award winning professional photographer, and an inspiring business coach.
She brings an enthusiastic, no holds barred, get right-to-the-heart-of-the-matter approach to helping photographers, graphic designers, and other freelance creatives succeed in business.
Aura layers in practical experience from her almost 20 years of experience as a successful creative entrepreneur with training and mindset practices specifically designed for today's multi-passionate creative in the gig economy.
Her exceptional business training programs and group masterminds have helped hundreds of creative service based freelancers and entrepreneurs earn more, do less, and grow their business with confidence.