Delta Photo Club is pleased to begin the New Year with a presentation of "Human:Nature" by Kevin Lanthier at 7:30 pm, Wednesday, January 5th.
Kevin Lanthier's work tells stories about everyday life, through depictions of the familiar made archetypal. He builds concept-driven composite images, combining and juxtaposing photographed subjects in a photorealistic way to heighten narratives and distill meaning. His most recent series HUMAN:NATURE explores and contrasts the lives of wildlife in human-altered spaces, while his widely exhibited award-winning series The Special examined Vancouver's history and culture through hyper-real, nostalgic streetscapes. An addendum to this series, wherein the same process was applied to imagery he shot in Istanbul, was selected as a finalist for the Saltspring National Art Prize. His works are available at Ian Tan Gallery in Vancouver.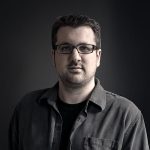 https://kevinlanthier.com/
Kevin will discuss a little bit about his life story to explain the origins of both the conceptual and technical aspects to his fine art photography, before moving on to the specific themes of each of his two primary bodies of work, HUMAN:NATURE and The Special. He will also share a bit about the technical process of shooting and compositing the images, focusing on one image as an example, and take Q&A.
The zoom link for the workshop will be sent in the afternoon of Wednesday, January 5th.
To attend:
a) Become a member of the Delta Photo Club by filling out the membership form at https://deltaphotoclub.com/member-sign-up-form
b) Attend as a guest by sending an Interac E-Transfer $10.00 to workshops@deltaphotoclub.com by 8:00 pm, Tuesday, January 4th.
Please include your name, email address, and Club affiliation with the transfer.
Should you have any questions about the Photo Club or using the Zoom platform, email president@deltaphotoclub.com
"See" you then!
www.deltaphotoclub.com/workshops
DPC 1970 – 2020: 50 Years of Photography