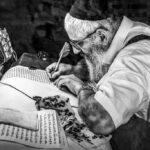 Photography 101 with Jean-Francois Cleroux
September 27, 2023
Photo Night
November 8, 2023
Our first Photo Night of the year is here! We're excited to see images our members have been taking over the break! Every month we come up with themes and/or categories under which you can submit your images. But, remember if you're dying to share an image, please submit them under the 'Open' category.
At the beginning of each year we like to ask members to submit images that can be placed on our website. These entries can show off the talent of our membership and show others the wonderful captures we as members take. These images fall under the 'Banners' theme and are specifically sized to fit on the top of our website pages. Be sure to size your images with the maximum height and width of 650 H x 1920 W pixels.
The two remaining categories are thanks to suggestions from members. The first is 'Expressions'. These would be images that tell a story in the expressions of humans and animals. Share your Expression images and let other members guess at the story. The second suggestion was 'Up in the Air' (which we'll shorten to 'Up' when naming submissions). Members are asked to submit images of people, places and things that are up in the air. For all our themes and/or categories, we encourage you to let your imaginations run wild and have fun coming up with images and sharing your craft.
The final theme/category is 'Open'. In this is the category, members can submit images that don't fit into anything else this month. It's where members can just share something of interest to them.
Remember, for the best display quality, images should be resized to a maximum width of 1920 pixels and a maximum height of 1080 pixels. This may not be possible with cell/tablet images so please send us the largest image possible, up to the limits indicated above.
Categories are: Banners, Expressions, Up in the Air and Open.
Note: Each member can submit up to 3 images for all themes.
It is important to name your files as shown below so that they can be sorted and everyone's image can be shown.
Banners
– Banners-LastnameFirstname-1-ImageTitle.jpg
Use 2 for 2nd photo etc.
Expressions
– Expressions-LastnameFirstname-1-ImageTitle.jpg
Use 2 for 2nd photo etc.
Up in the Air
– Up-LastnameFirstname-1-ImageTitle.jpg
Use 2 for 2nd photo etc.
Open
– Open-LastnameFirstname-1-ImageTitle.jpg
Use 2 for 2nd photo etc.
Please check your email with the subject "DPC Photo Night, Oct. 11, 2023" for the email address to send your images and videos to.
Images should be sent in by 12:00pm, noon on Tuesday, October 10, 2023.